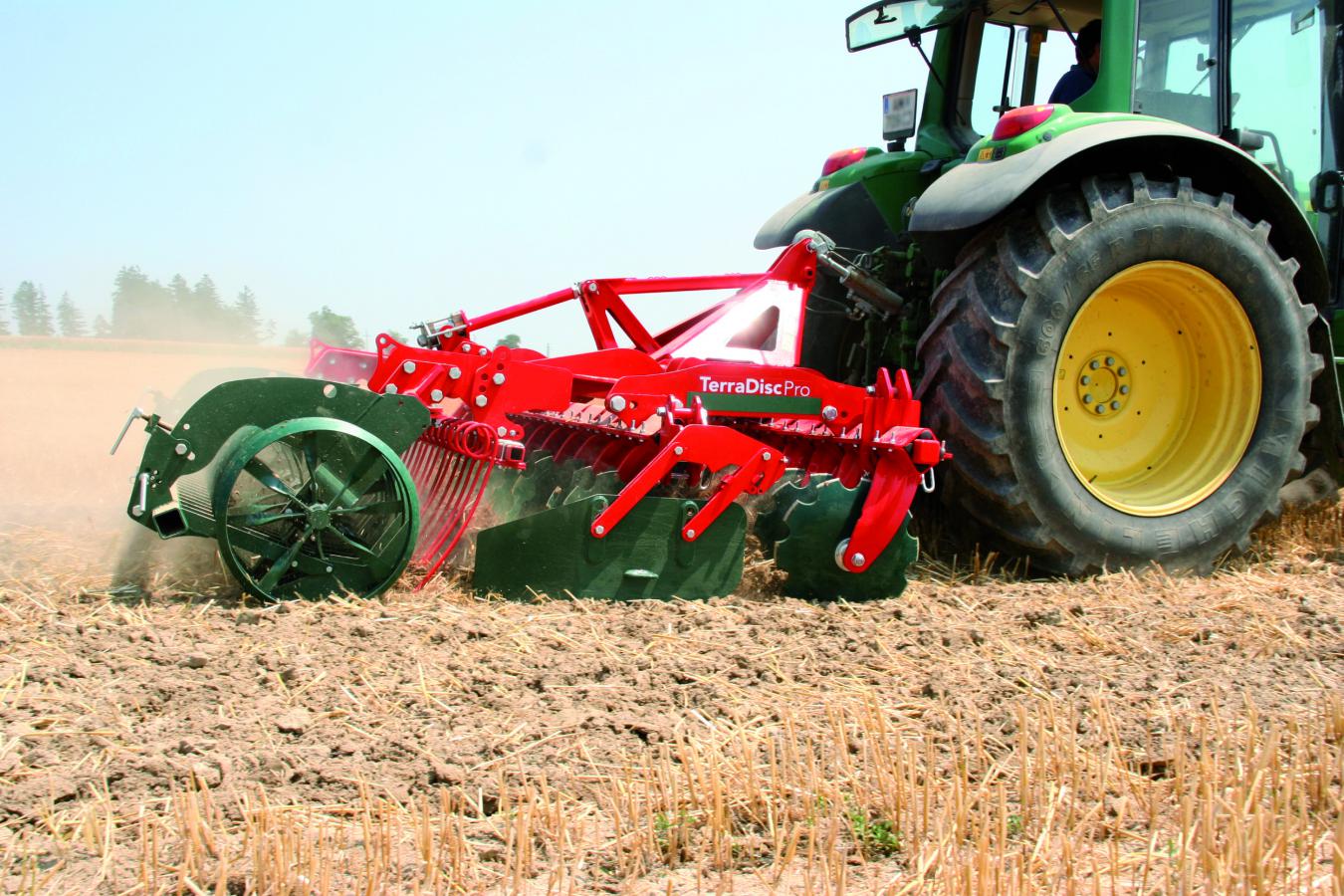 A new disc shape and position give the TerraDiscPro excellent ground entry which enables fast working speeds, even in difficult conditions such as very heavy or hard soil. This ensures that even the mounted versions of the TerraDiscPro achieve outstanding coverage and efficiency in stubble cultivation and mulch-seed bed preparation.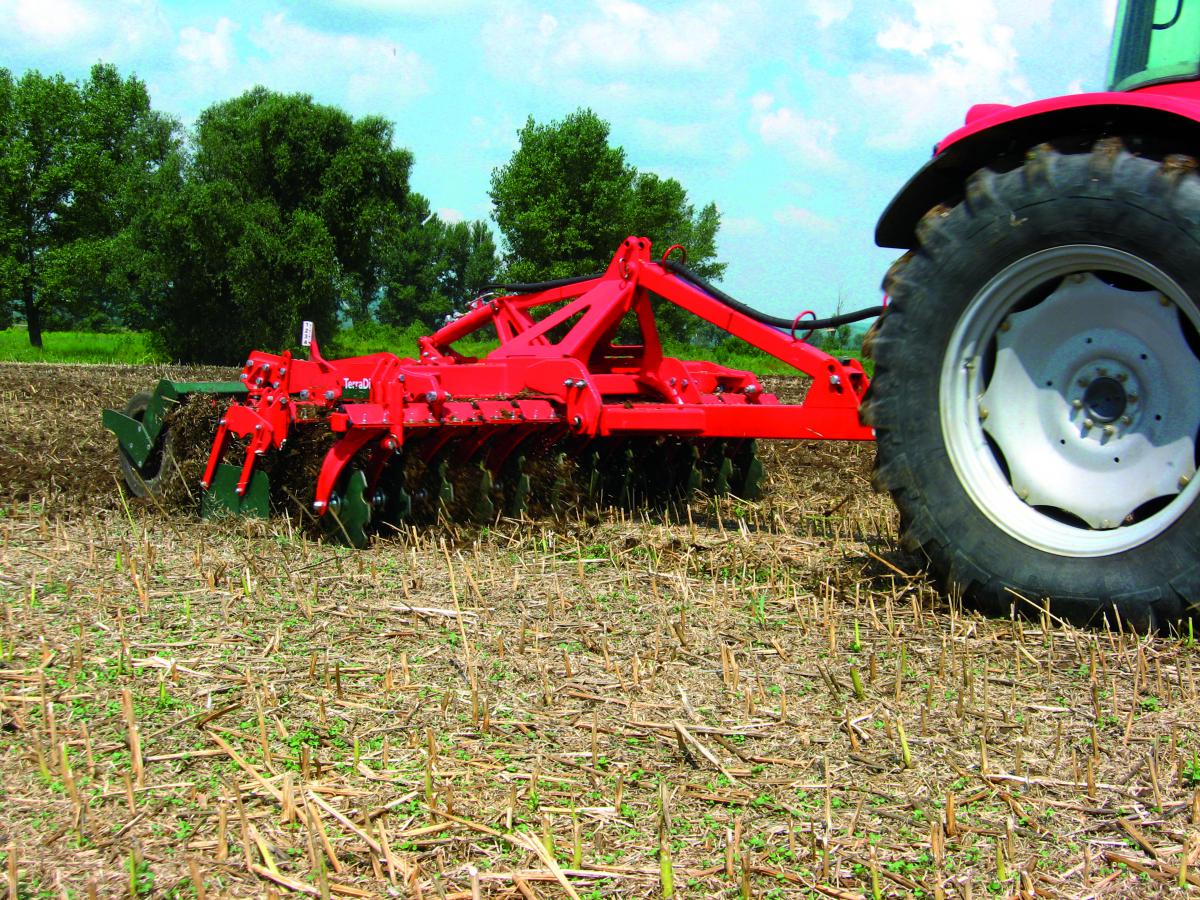 The TerraDiscPro TR is the optimal tool for tractors with less lifting capacity. The machine uses the tyre packer roller or rubber tapered ring roller as depth control and reconsolidation as well as the chassis. The stable drawbar allows a very high full lock and makes the assembly extremely nimble at the headland. The TerraDiscPro TR is equipped with an innovative hydraulic system: a memory cylinder automatically repositions the tool to the preset working depth after each lift. In addition, the working depth can be hydraulically adjusted up or down during travel - as standard!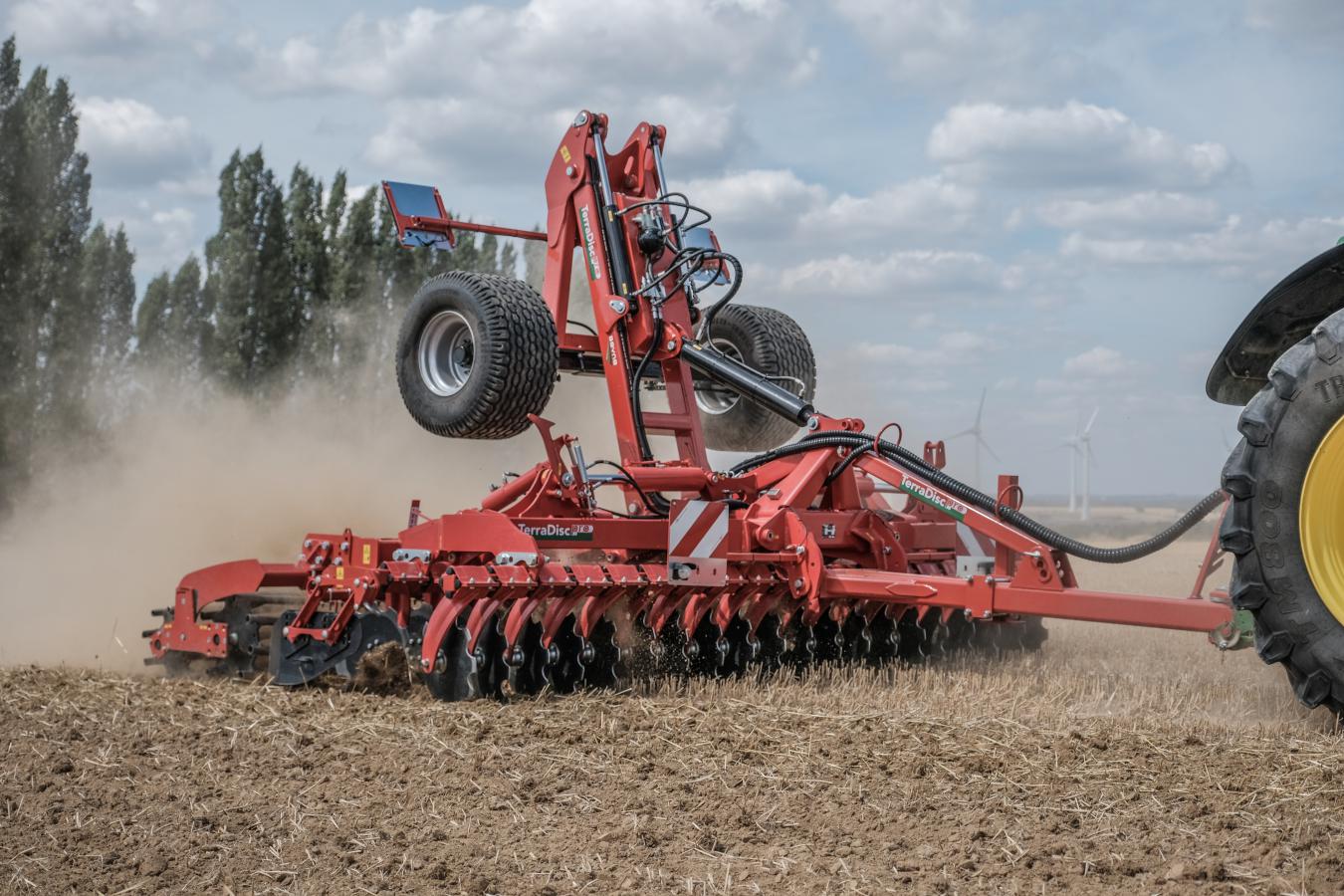 With outstanding quality of work and sophisticated modern design, the TerraDiscPro Hydro is the premium compact disc harrow on the market. The hydraulic folding mechanism of the TerraDiscPro Hydro is designed with two large-scale cylinders while the necessary safety is provided by a mechanical locking mechanism with automatic hydraulic unlocking prior to folding. The optional folding chassis transfers additional weight on the discs, the TerraDiscPro is therefore particularly stable in the ground.